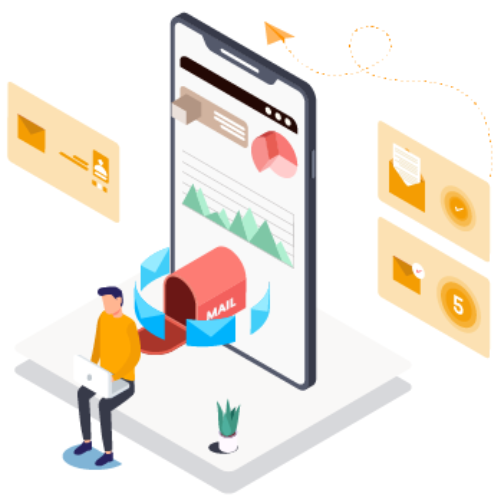 Most Bulk email service provider also offers a variety of templates and drag-and-drop editor tools that make it easy to create custom emails. The benefits of using a bulk email service in Bangalore include faster turnaround times and lower costs than traditional mailouts or email marketing campaigns. Additionally, a bulk email service makes tracking customer engagement and measuring results easier.
By sending large batches of emails at once, you can save on postage and send more emails to more people faster than if you were sending one-by-one emails. Several email marketing agencies in India can help you with this. Choosing the right provider ensures that your emails reach your target audience and are delivered promptly.
Regarding Bulk Email Service Provider Bangalore, there are a few noteworthy providers in Bangalore but Digitalaka swiftly outranks all of them. We have everything you need to get started with bulk email marketing, from processing and sending your emails to tracking subscriber engagement and analyzing results. With so many options available, finding the right white-label email marketing reseller for your business is essential to maximize your return on investment (ROI) from email marketing.
The service offered by bulk email providers in Bengaluru makes sure that each and every sent mail should serve the client's purpose of promotion. Their sole mission is that these emails should reach the target audience in minimum time and should not be treated as spam rather they should be legitimate. Bulk emailing is one of the most important parts of internet marketing and is highly appreciated because of its affordability.
Why Bulk email marketing is important?
Sending emails to many people in just one click refers to bulk email. Typically, it consists of advertising or marketing messages sent in large quantities as a mass email. Personalization and automation features of email blast services have proved useful, according to the marketers, as they help in sending the message to the intended audience at the same time. Following are the notable benefits of Hiring bulk email service providers –
How does Bulk Email Service work?
Bulk Email Services in Bangalore offer an automated email-sending and receiving platform that allows businesses to send large volumes of emails with minimal effort. The Smtp relay service provider typically provides various features, including customized email templates, bulk mailer software, and reliable delivery.
Businesses must create an account with the provider to use the bulk email service. Once the account is established, the business can choose from a range of pre-made templates or design its own. The template can include information such as the sender's name and contact details, as well as the subject line and content of the email. After creating the template, businesses can input the required information and hit 'send.'
The Bulk Email marketing service in Bangalore typically offers reliable delivery rates and support for various platforms, including Windows PCs, Macs, smartphones, and tablets. In addition to sending emails, businesses can also use the bulk email service to send out newsletters or distribute promotional materials.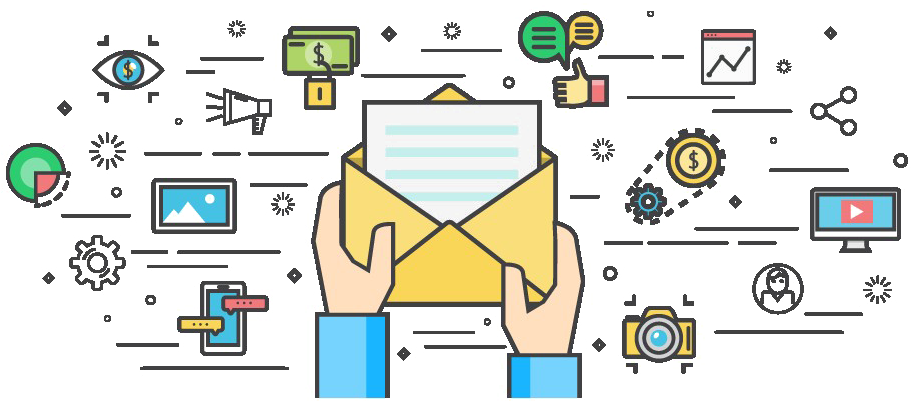 Buy Bulk Email Services at Best Price
Pros of Bulk Email Service
Bulk email services offer a number of benefits that can come in handy for businesses. Some of these benefits include the ability to send large volumes of email with little or no effort, the potential to increase email deliverability, and the ability to track marketing analytics.
Easily send large volumes of emails with little or no effort. Our bulk email services allow users to send emails at a much faster pace than they would be able to if they were sending them through their own individual accounts. This allows businesses to reach a large audience quickly and avoid potential bottlenecks caused by larger email deliveries.

The potential to increase email deliverability. One of the main reasons businesses send out emails is to increase their reach and distribution within the marketplaces they are targeting. With a good bulk email service provider like ours, it becomes much easier for businesses to achieve this goal, as the service will help minimize spam complaints and improve overall email delivery rates.

The ability to track marketing analytics. Our

Email Marketing Agency in Bangalore

also offers powerful analytics tools that allow businesses to track how their emails are performing and what kind of responses they are getting from them. This information can help businesses optimize their campaigns and determine which messages are most effective in reaching their target audience.

We offer many features, including templates, automatic email sending, and plenty of customization options. And our pricing may be more affordable for some businesses.
Why is Digitalaka bulk email service perfect for your business?
 Digitalaka is one of the leading bulk email service providers in Bangalore. It provides services such as bulk email marketing, mailing list management, email newsletters, and targeted email campaigns. Our services are ideal for every business that need to send large amounts of emails to a large number of recipients.
One of the main benefits of using Digitalaka's email marketing companies in Bangalore is that it allows you to send emails quickly and easily to many people. You can also use Digital aka services to create and send customized email newsletters, which can help promote your business or inform your customers about new products or services.
If you're looking for reliable and affordable email marketing service providers in Bangalore, consider using Digitalaka's services.
Why Bulk email marketing is important?
Bulk email marketing is important because it allows you to target a large number of people with your message, which can improve the chances of reaching your target audience. Additionally, bulk email services provide a means by which you can track the success or failure of your campaigns, which can help you to make informed decisions about how to continue marketing initiatives.
While opting for a bulk email plan, there are a few things that need to be taken care of like-
A well-organized list of clients should be updated regularly

The message should be framed with proper images and text

Message proofreading is just prior to sending the target customers

The mail should be with the option of unsubscribing which gives customer space whether they want to receive these emails further or not.

Choose MIME-type emails that should be readable in HTML or text versions.

Email should be drafted with eye-catching  graphics and templates

Each mail should be framed specifically for every product and service.
FAQs for Bulk Email Service Providers
What is a bulk email service provider in Bangalore?
A bulk email service provider in Bangalore helps businesses and organizations to send large volumes of emails using the best technology and tools. They offer a wide range of services, including email delivery, A/B testing, automated marketing, and more. Services are cost-effective, genuine, and user-friendly. Customers can rely on the providers to help them grow their businesses by delivering high-quality messages to their customers.
How do I choose a bulk email service provider in Bangalore?
When choosing an email marketing service provider in Bangalore, it is important to consider the services offered, the technology used, and the customer support. It is also important to compare prices and find a provider that meets your needs.
How do I use the bulk email service provider in Bangalore?
Customers need to set up an account and create a sender profile to use the bulk email service provider in Bangalore. They can then choose the recipients and send emails using the provided tools and technology.
What are the benefits of using a bulk email service provider in Bangalore?
The benefits of using a bulk email service provider in Bangalore include reliable and affordable services, easy-to-use tools, and high-quality messages that reach your target audience. These providers can help you grow your business by increasing brand awareness, building customer relationships, and more.