Bulk Email Service Provider
Bulk Email Marketing Services or Bulk Email Service Providers leverage the influence to improve your reach to your target audiences and increase sales or ROI. Digitalaka is among the few leading bulk email service provider in India, the USA, France, Nigeria, Spain, Africa, Germany, the Netherlands, Morroco, and many more countries in order to avail of all the benefits of Bulk Email Sending Service Provider.
This sort of marketing tactic is used when an organization wants to send promotional emails to its target audiences to convey its business message. In general, email marketing is done via sales, donation solicitation, advertisements, and requests for business. These email messages comprise a business-related message used to encourage sales. Check the bulk email service provider in India prices here for professional services in INR and USD. Price in INR,  Price in USD.
Bulk Email Service Provider plays a crucial role in this process by enabling organizations to send large volumes of emails to their customers or subscribers efficiently. These providers offer advanced features such as email automation, personalized templates, and detailed analytics, allowing businesses to create targeted and engaging email campaigns. With robust infrastructure and delivery mechanisms, they ensure high deliverability rates and compliance with email marketing regulations. Choosing a Reliable Bulk Email Sending Service Provider can significantly enhance an organization's marketing efforts, enabling them to connect with their audience effectively and drive business growth.
bulk email marketing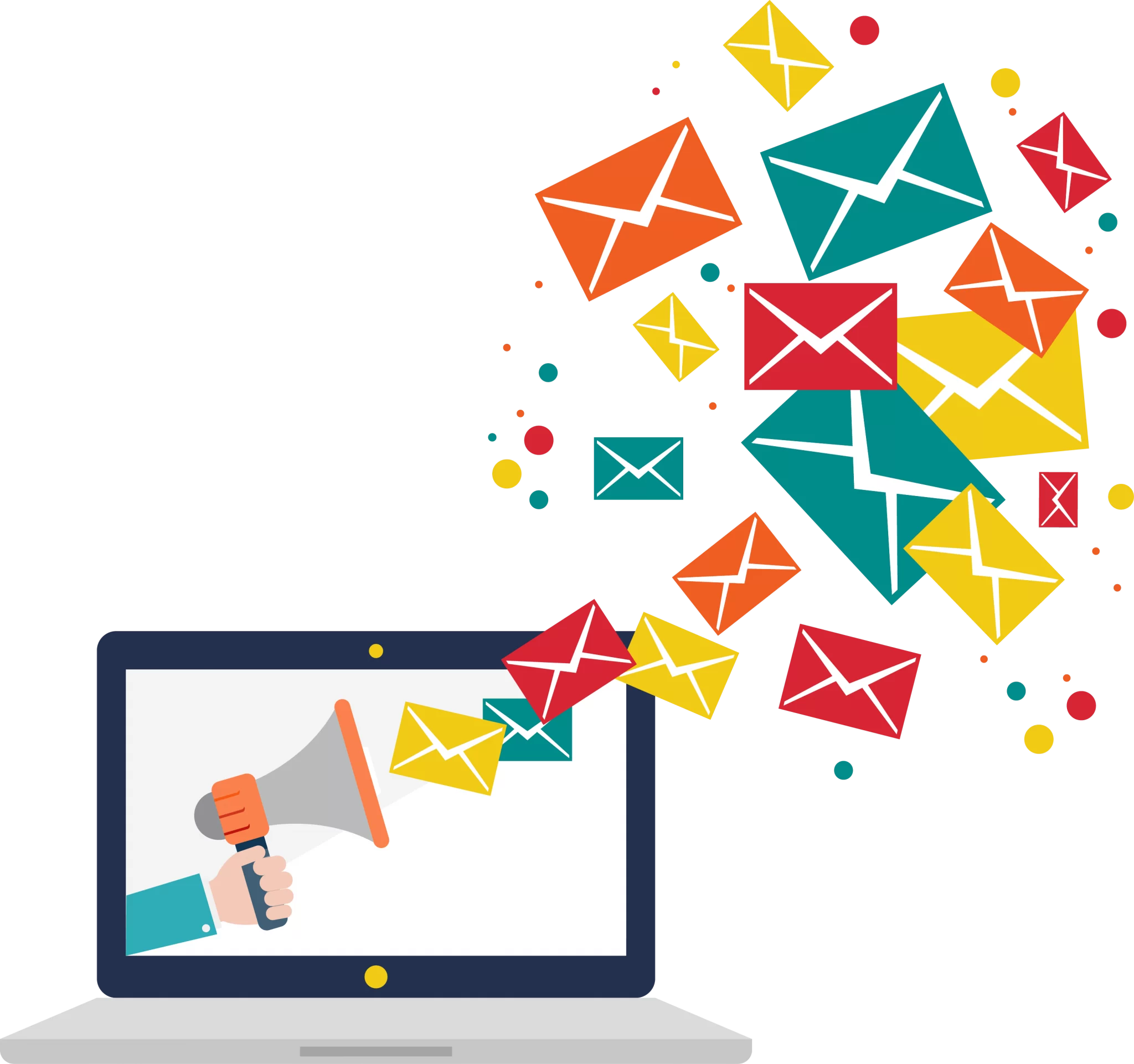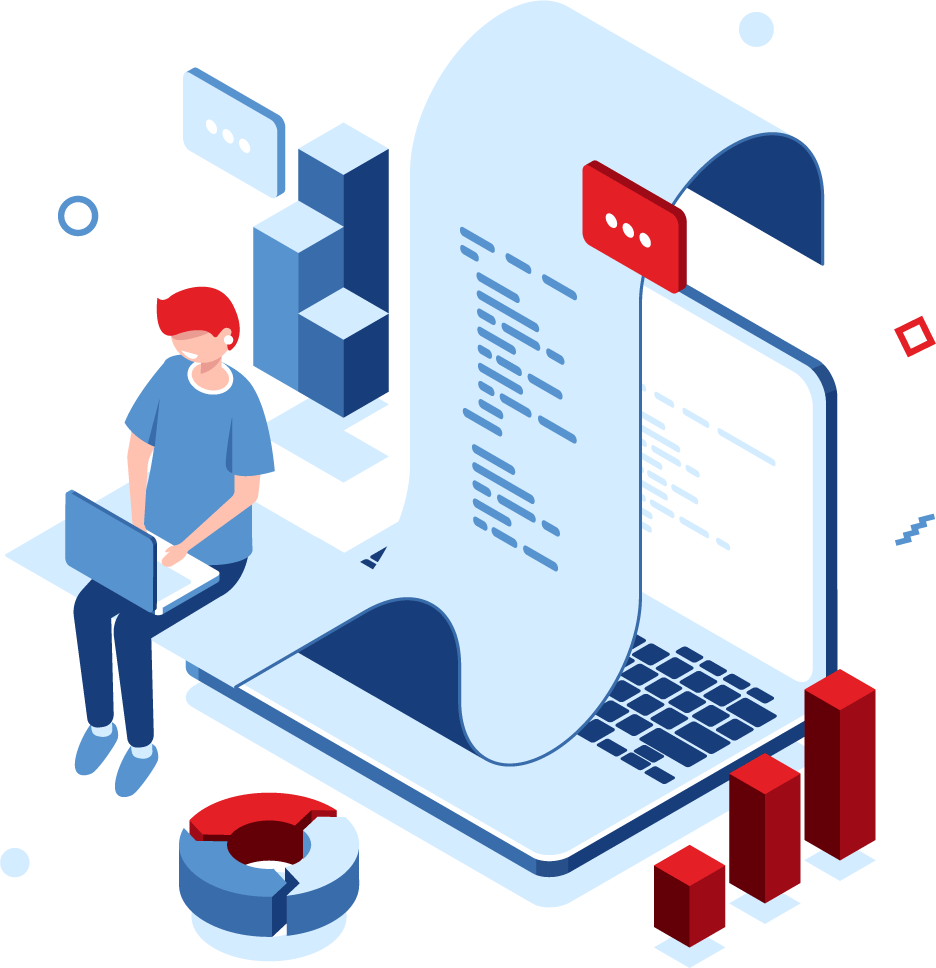 Bulk Email Marketing Services Features:
Ensure Your Emails Reach to the 95% Inbox
Monitor your IP's reputation
Personalized authentication like SPF, DKIM, and DMARC. Find from Mxtoolbox
Monitor email performance in real-time
Get detailed metrics on opens, clicks, bounces, unsubscriptions and more
Easily Create & Edit Email Templates
Create templates with our best designing tools
Boost engagement with mobile-optimized templates
Advantages of using Bulk Email Service Provider.
Bulk Email Service Providers are more popular for businesses to their marketing needs. They offer several benefits that make them an effective way for reaching out to a large audience. Firstly, Bulk Email Service Providers allow businesses to send emails to a large audience at once, making it a cost-effective way to communicate with their target customers. Additionally, these services provide a range of features, such as email templates and tracking tools, that help businesses create engaging and effective campaigns. Furthermore, they can help businesses follow email regulations, ensuring that emails are delivered and received by the intended recipients. Overall, using Bulk Mailing Solutions can help businesses save time, money, and effort while improving their marketing efforts.
1
Build a target Email list
Before you can send an email, you need a listof people to send it to. Start with the easiest list: your customers. If you're collecting customer data, you probably already have their email addresses.
2
Send the campaign
After you are finished with making the layout, you would now be able to send or plan your email campaign.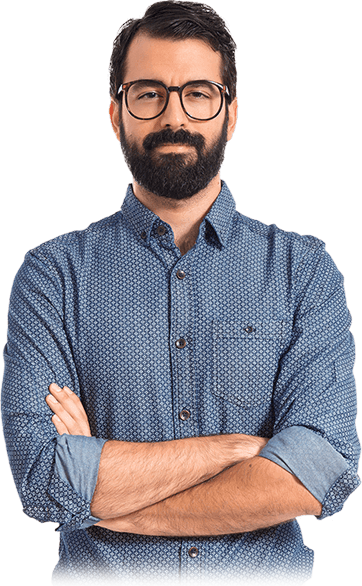 3
Choose an email template
Email promoting stages have predesigned layouts set up for you as of now. You should simply pick one you like and make changes to it, for example, changing the colors to match your website and uploading your brand's logo.
4
Track the campaign results
After you are finished with sending your messages, then, at that point, you can follow different metrics from your dashboards like bounce rate, clicks, delivery rate and then some.
Buy Bulk Email Services at Best Price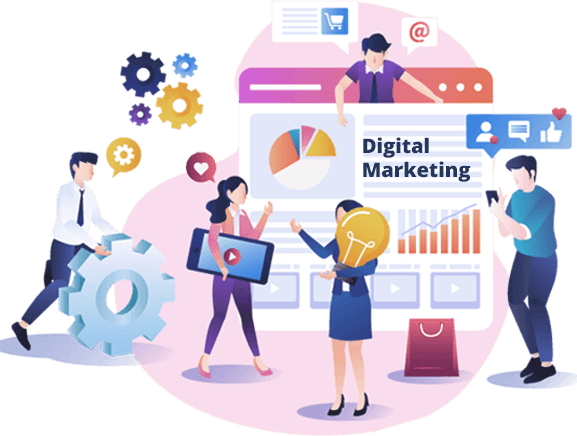 Why is Digitalaka bulk emailing marketing solutions Ideal for your Business?
Choosing the right bulk emailing marketing solutions from any country like India, the United States, Spain, Germany, and Morocco is very crucial for any business because, in the end, profit is what you seek. To ensure the same, availing of the right services is important. And when you choose one, getting to know the benefits it offers becomes essential. Having provided the best bulk email sending services to many clients, we are now ruling the market and being retained again and again by our clients. For the following reasons, Digitalaka's SMTP, the best SMTP server provider, and bulk email service provider is perfect for your business.
24/7 Support Phone, Email, Ticket, and Live Chat
Unlimited SMTP/POP accounts.
rDNS, SPF, DKIM, DMARC Setup.
Send your messages in both Text and HTML format.
Port 25 ISP not required (not affected by port 25 blocking issues).
Reliability and 100% Bulk Friendly Guaranteed!
Broadcast your email marketing campaigns anytime from any location world.
What are Mass Mail Service Provider?
Every business, small or big, requires a boost or promotion. Irrespective of the marketing kind you choose to promote your business with, it is necessary to understand the benefits of the Mass Mail Service Provider. For example, you may decide to run an ad campaign to generate leads or drive traffic to your website. To achieve better customer reach, you may choose an email marketing service provider in India for Mass Emailing Services India. But are you selecting the right service provider? Even a killer email marketing campaign can go wasted if the mass email services company isn't chosen wisely. In the world of marketing, getting your emails to targeted customers effectively and securely is very important. At a fair amount, you can get going with your campaign, thereby letting your business reach the intended customers.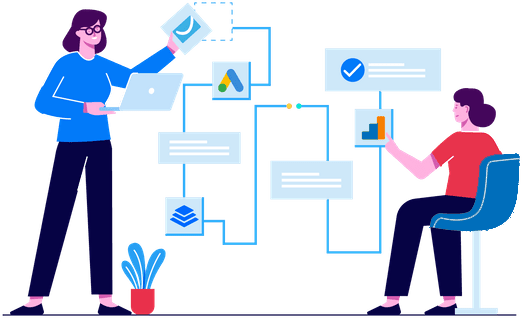 Why Bulk email marketing is important
Sending emails to many people in just one click refers to bulk email. Typically, it consists of advertising or marketing messages sent in large quantities as a mass email. Personalization and automation features of email blast services have proved useful, according to the marketers, as they help in sending the message to the intended audience at the same time. Following are the notable benefits of Hiring bulk email service providers –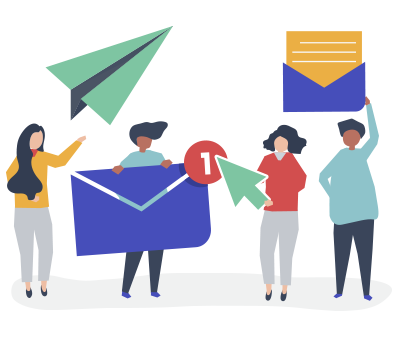 With Bulk Email Marketing Services, you can -
Make sure that all the emails that you send reach the customer's inbox.
Manage a massive pool of dedicated IP addresses.
Keep a check on the reputation of your IP.
Get personalized SPF, DKIM and DMARC authentication
Track as well as analyze email performance in real-time and all engagements with your contact.
Get detailed metrics on clicks, opens, unsubscriptions, bounces, and more.
Easily create as well as edit email templates using intuitive design tools
Increase engagement manifolds by using mobile-optimized templates.
FAQ
Frequently Asked Questions
How to improve the open rates?
The success of your email marketing campaign is assured only of your emails are being opened by the users. However, to ensure that the "open rate" of your emails improve, you must :-
1. Keep your subscriber email list fresh because at times people change their email addresses.
2. Avoid spam filters.
3. Send mails at the right time.
4. Write a unique subject line.
5. Ensure the tone of your email is casual and friendly
6. Write engaging content in your emails.
7. Ensure that your email content has humour in it.
How to create a campaign?
The step-by-step guide to creating a campaign is as follows :-
1. Start by recognizing the issue, target crowd, mentality or conduct you are attempting to change and proposed results.
2. After that, it is essential to talk with potential accomplices and funders regarding the campaign. You must include them in the planning process as it helps you in acquiring the buy-in and support.
3. Master all that you can about your intended interest group – how they see the issue, what problems they face and know more about their trusted sources.
4. Plan your techniques and strategies and afterwards test your created campaigns. Find our better ways on how to assess and quantify achievement.
5. Execute the plan for your campaign.
6. Don't miss any chance to monitor your progress, keep on changing as per your need and ensure that all the stakeholders are in the loop once the campaign plan gets executed. Also, never forget to create reports and document it.
How to improve conversion?
Improving the conversion rate of your emails is not easy, but it is not impossible. If you remember certain things, chances grow higher in improving the conversion rate.
1. Until and unless your approach is personal, you won't end up communicating with your customer. Hence, you must ensure that the tone of your mail is friendly and very casual.
2. If you tell a story in your mail, it's even better. But make sure that your story is not too long. It is not necessary that you recite a full story in it but maybe a funny incident that has something to teach or inform in the end.
3. Setting up automated drip campaigns is always beneficial. A drip campaign is a set of campaigns where specific emails are automatically sent to the user when the customer takes action on the site.
4. A strong call to action is always essential. If your "CTA" is magnetic, no one can stop the conversion rate from growing.
5. Do you know that more than 50% of the emails are opened on a mobile device? Hence, if you want to improve the conversion rate, make your emails mobile-friendly.
Primary domain and subdomain can affect each other's IP/Domain reputation. Is it true?
Domain reputation of the primary domain affects subdomains but the domain reputation of subdomains cannot significantly affect the domain reputation of the primary domain. That's why it is preferred to use the subdomain for mailing activities that involve the risk of hampering the domain reputation.
Can I customize the emails I send through a bulk email service provider?
Yes, most bulk email services offer customizable email templates that you can personalize with your own branding, images, and content. You can also segment your email list and create targeted campaigns for different groups of recipients.
What is the best time to send mail ?
The success rate of your email marketing campaign increases if you send your emails at the right time. Here are some facts that will help you do so :-
In comparison to weekends, weekdays are considered as the best days to send emails. Mainly, Tuesday, Wednesday and Thursday are considered as the best days to send emails.
Following times are best suited to send the emails – 6 AM, 10 AM, 8 PM, 2 PM. The timings may vary for each day.
What are the things to consider while setting up the campaign?
Before starting anything, certain things must be kept in mind. Similarly, when you are setting up the campaign, it is essential to make a note of the following :-
1. Narrow down your targeted market by finding out the likes and dislikes of your audience. For instance, if you are starting a campaign to sell "cricket t-shirts," you won't target people who dislike cricket.
2. Know more about the buyer's persona. If you know who you are targeting, it would be much easier to sell the product.
3. While selling a product, it is simply not enough to deliver the product to the customer but also unform them about its specific values, including the benefits it will have.
4. Knowing the buyer's journey is essential. Before you start selling anything, it is necessary to know about all the pain involved in the buyer's journey.
Which domain should be selected for sending out your bulk emails?
If you want to send transactional or notification emails, which do not involve the risk of harming your IP/Domain reputation then you may go for your primary domain. If you wish to send out promotional or newsletter kinds of emails, which can hamper your IP/Domain reputation then you should go for a sub domain.
What is a bulk email service provider?
A bulk email service provider is a company that offers a platform to send mass emails to a large number of recipients at once. These emails can be used for marketing, promotions, newsletters, and other types of communications.
Is it legal to use a bulk email service for marketing purposes?
Yes, it is legal to use a bulk email service for marketing purposes as long as you comply with anti-spam laws and regulations. This includes obtaining permission from your recipients to send them emails, providing a clear opt-out option, and including your physical address and contact information in your emails.