Email marketing company & services in Chennai
With email marketing company chennai, brands can accumulate contacts on their database and maintain contact with their customers. Email is still a popular marketing tool, and marketers provide automation and impressive analytics to their advantage. There will be a control panel to manage the campaign with an bulk email marketing service, which may contain customized automated emails to all prospects or segmented campaigns that focus entirely on existing customers. There are numerous benefits that brands can reap by opting for email marketing for company purposes, such as increased reputation and customer base with better customer communication.
Digitalaka email marketing chennai help companies promotes their products and businesses by sending messages to their target audience. There are two sorts of email marketing services, with the first one being email autoresponder. Email autoresponder allows you to send automated messages at predetermined intervals, usually after someone makes a purchase or subscribes to the product's newsletter. The second sort of email marketing service is list building. This means you're creating an email list that subscribes as soon as your newest content goes live or as soon as they subscribe on your website.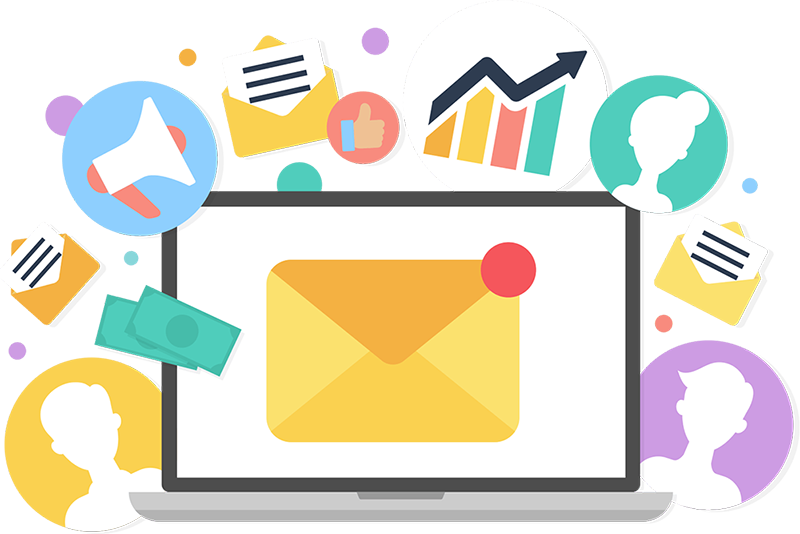 How does Email Marketing work?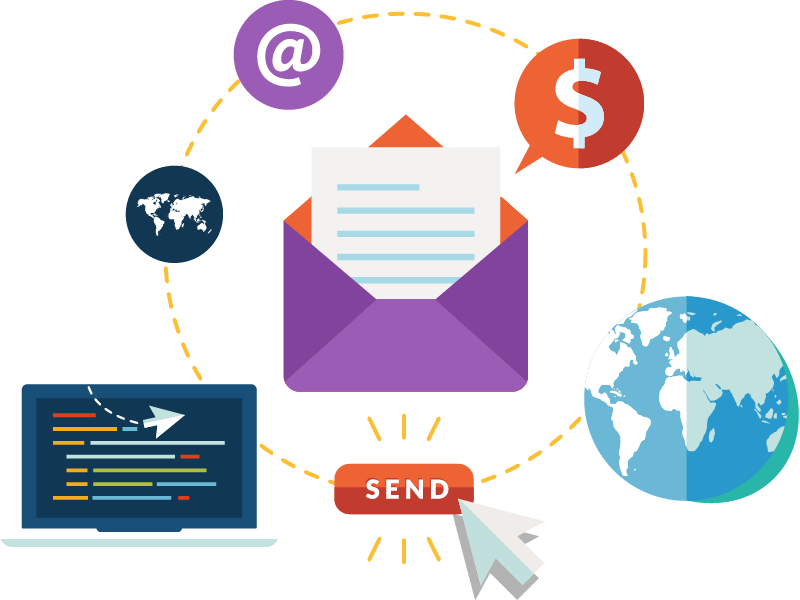 How does email deliverability impacts marketing strategy?
Reliable email deliverability is crucial to successful email marketing chennai. Email deliverability measures how many emails are successfully delivered to the inbox and not blocked by spam filters. Marketers need to make sure their emails reach the desired inbox. Email deliverability is one of the essential aspects of marketing. Email deliverability depends on sender reputation, campaign content and timing, and other factors.
The success of your marketing strategy is mainly dependent on email deliverability. Email deliverability has been researched by statisticians and marketers for many years. The research has shown that it's not only about how often people open or click on your emails – it also depends on what kind of content you're sending to them. This means that you need to test different strategies in order to find out what works with your audience. With a reputable email marketing service, you can have your emails reach the inbox of your customer. With strong deliverability, you can work your magic with every subscriber in a more personalized manner. We improve your email deliverability rate with our email marketing company chennai.
6 Key tips for improving email deliverability

Make it look like your company is reaching out

Keep your email short and tidy. Try to limit it to three images.

 Make sure to use appropriate fonts when sending emails, as this makes you look professional and trustworthy.

 Standardize link formatting so that all links lead to the appropriate destination URL. Double-check your link to ensure that it does not lead to another site.

 The most important thing is to keep an up-to-date unsubscribe list. People change their minds about receiving emails all the time, so it's sometimes difficult to keep a precise list. Be sure to update your unsubscribe list often!

 Keep an eye on bounce rates to determine the response rate of your email marketing. Remove non-working contacts and contact live contacts for outdated information to maximize the impressions you get from email marketing.
FAQs on Email Marketing Software
Beyond simply choosing an email marketing company chennai, we have also helped a lot of customers by addressing their queries in the wake of deciding. Common questions that have arisen have been answered here
What are the basic steps for improving your email marketing?
You can create an email that won't be blocked when it gets sent to the spam folder by following a few simple tips. Make sure your email address comes from a trusted source and has a clear subject line with concise, exciting content in it. Include at least one call-to-action that entices readers to take action on the email, such as downloading a document or clicking on a link.
How much does email marketing cost?
If you have subscribers in large number and wish to run a consistent email marketing campaign, the cost will be higher. Private ventures should hope to spend between around $20-$350 monthly on email marketing services, assuming there is an office. Double this monthly budget if your campaigns will have a more substantial level of intensity, as your additional costs can range from $500 to $1100 per month.
Why is your email not getting delivered?
If you are coming across a few issues with email delivery, there can be several reasons. One explanation is a spam filter, which filters out emails from the user's account and blocks bulk ones. Another potential problem might include a registry reset or message content that has made it unsafe to receive. Any of these issues will require an individualized solution in order to resolve any difficulties with email sending.
Is there be any way to send emails in bulk via Outlook or Gmail?
We're living in an era where mass-emailing is more common than it has ever been before. With both Gmail, Outlook, and G suite unable to handle such a massive number of emails, trusting professional business email services providers is the best choice.
What is the best way to increase your subscriber count?
A great way to get more subscribers is by implementing a sign-up incentive. This allows you to increase the likelihood of your emails being read by those who come across them. Promoting your site on social media is also an option or automatically get people to subscribe when they go through the sign-up process.
How frequently must one send emails for marketing?
As often, but not too much so as to be spam. You can shoot emails on a daily basis, though it differs depending on the kind of business you have. One email each month is all that anyone could need for some. On the other hand, sending out emails several times a day should be enough for others. Eventually, it all comes down to experimentation to see what fits best for your audience.