Buy Dedicated SMTP Server
Simple Mail Transfer Protocol, also known as SMTP, is a way for sending bulk emails across Internet Protocol (IP) networks. SMTP mail server India is considered to be the first stop for your email message. A protocol name SMTP is used to communicate directly with your system – whether it is a desktop or laptop computer.
Digitalaka is known as a top-rated Dedicated & professional SMTP server services provider in India, UK, USA, Canada, Germany, Morocco and all over the world. Being a trustworthy name in this industry, we provide high-quality mass emailing services and bulk email marketing services in India and various locations across the globe.
Our Plans: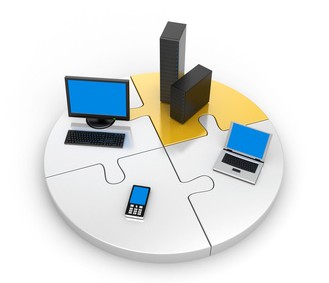 Tension-free Email Setup With Our SMTP Services
We at Digitalaka ensure you enjoy the painless experience of sending transactional emails as well as email marketing campaigns. Our SMTP Mail Server services are flexible and work wonders for a successful SMTP relay server. It's very easy and simple to send unlimitted transactional emails and marketing emails to all the selected contacts from your mailing list.
We have various types of SMTP Servers available according to clients need:
Protonmail SMTP | Postfix Mail Server | Linux SMTP & More
Our dedicated SMTP Server Provides:
Inbound email routing and parsing.
Comprehensive logs to determine email delivery failures.
Real-time email tracking as well as improved analytics for your emails.
Email address confirmation services to enhance your mailing list.
Improved deliverability features to lessen the bounce rates and spam complaints.
SMTP Relay Services
Initiating the process of sending emails can be done with the help of an SMTP relay service. It all starts with adding and verifying your domain name and then selecting an option between a shared or dedicated address. Make sure to set up your SMTP server in the final step.
Collect the complete information about SMTP server settings: how to configure SMTP server, what SMTP server is all about, how the email delivery process works, how to explain the commonly displayed SMTP error messages and sort out them. Make sure to collect the information on how to secure SMTP server.
In order to use our SMTP server to send emails, all you need to do is just set your username and password. Our experts also help you to change your email configuration and set up your account so that you can have the best bulk mail sending experience. If you don't want to spend your resources and time on SMTP then you may also check out our Email Marketing Service.
FAQs:
Q1. What Is SMTP Server And How It Works?
Ans- Standard email protocols are used to send and receive emails. For instance, sending messages and handling of outgoing mail requests are taken care of by the SMTP protocol. Receiving messages is taken care of through the IMAP and POP3 protocols, which are further utilized to process incoming mail.
Q2. How do I set up SMTP server for email?
Ans- 
1. Choose the option "Account Settings" in your mail client, which will be displayed in the "Tools" menu.
2. Then select the "Outgoing server (SMTP)" voice.
3. Make sure to click the "Add" button to set up a new SMTP account. You will see then a popup window on the screen.
4. Focus then to fill the voices as follows.
Q3. What is SMTP Relay Services?
Ans- SMTP relay services, also known as SMTP provider) are used to deliver bulk and transactional emails by steering the mails through a reliable 3rd party.
Q4. What is dedicated SMTP Server?
Ans- Dedicated SMTP server services are a kind of services used to send high volume mailings/transactional emails. This service ensures you to enjoy the best delivery rate in the least possible time.